Inventory Marketplace
Sports Betting
Deliver eye-catching DOOH ads that promote your betting platform to boost awareness and stand out from your competition.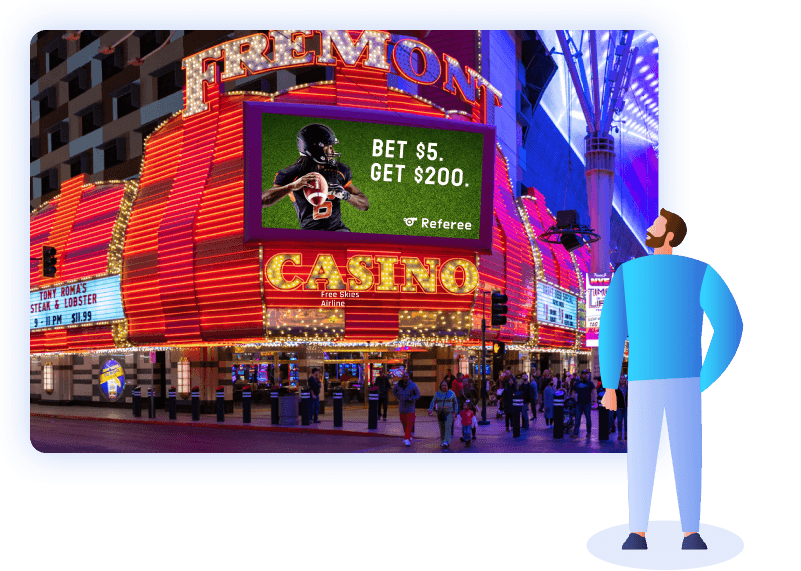 Explore our Sports Betting package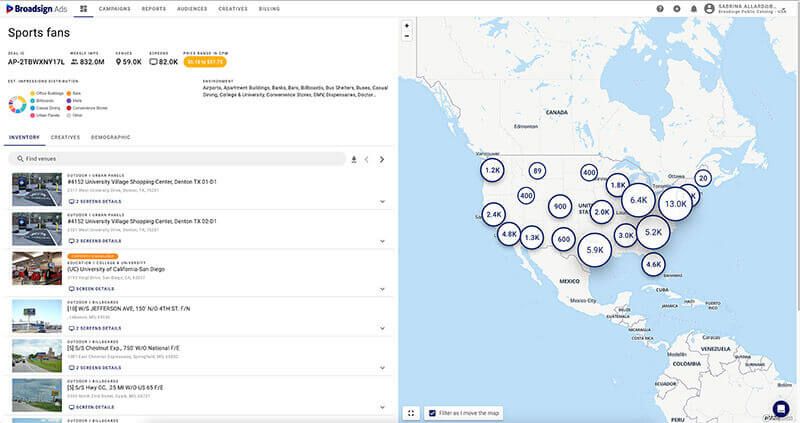 Audience Segment
Sport Fans
Points of Interest
Casinos, Restaurants, Bars, Sports arenas
Dayparts
Game day schedules
Commute to work
Venue Types
Audience: All screens that index against the intended audience
Place-based: Malls, arenas and casinos
Outdoor: Billboard, urban panels and transit shelters within proximity to sports centers
Discover our "Sports Betting" audience segments
No packages match what you're searching for. Please try different keywords.
Build your own custom package
Work with our marketplace team to build your personal custom package based on your advertising strategy and key campaign objectives.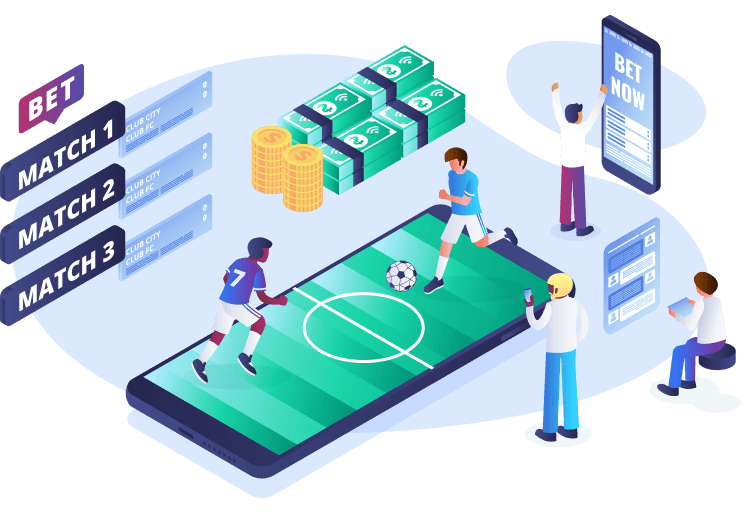 Create engagement and adoption for your sports betting platform
Stand out from the increasing competition with DOOH ads that promote your betting platform
Take advantage of game day and dayparting capabilities to run ads at the right place and the right time
Deliver hyper-localized ads where potential players are likely to be paying attention to sports, like in close proximity to stadiums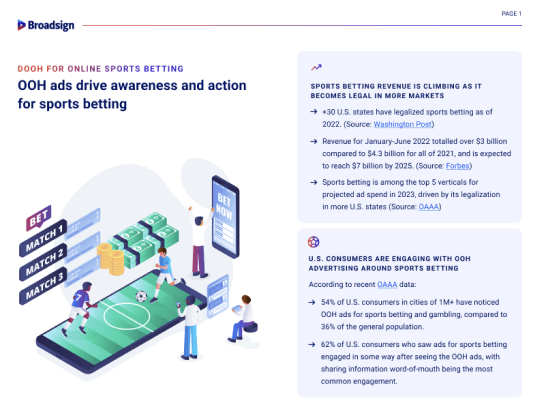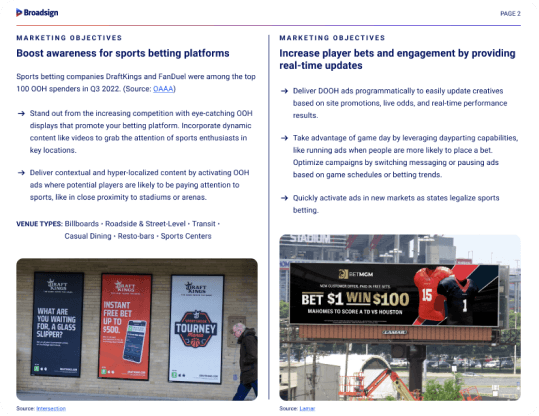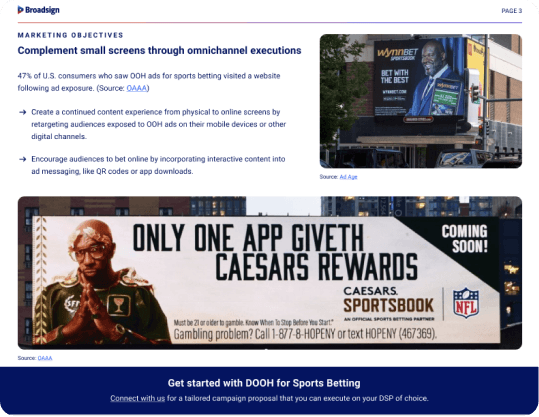 Drive awareness and action for sports betting
Browse our playbook for unique ways marketers can leverage out-of-home to drive brand awareness and lift sales.
Talk to a Broadsign media specialist today!