Launch a programmatic DOOH campaign
Reach audiences with dynamic and flexible campaigns that deliver quality impressions in real-time. With programmatic DOOH, you can deliver contextual, targeted messaging that drives impact at every stage of your audience's journey.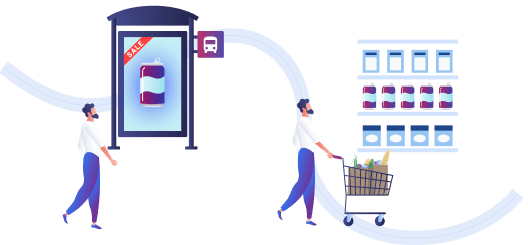 Why Programmatic DOOH?
Optimize campaign strategy
Augment your multichannel offering by giving digital campaigns a real-world kick. With pDOOH, you can drive both upper and lower-funnel metrics like boosting brand awareness or increasing sales.
Improve audience targeting
Leverage extensive audience and location data to set targeted campaign parameters that reach your ideal audiences wherever they are.
Increase speed and flexibility
Activate campaigns in minutes and easily adapt them based on real-time performance, utilizing data triggers to create the most contextually relevant messaging.
Start delivering real-world results
Check out our two ways to get started
Broadsign Ads
Plan, create and launch DOOH campaigns all in one central location. Broadsign's DSP is an ad-buying platform built uniquely for DOOH, allowing you to easily set campaign parameters, upload creatives, and go live within minutes.
Learn more
DSP Partners
Amplify your omnichannel media strategy by activating impactful DOOH campaigns via our 3rd party DSP partners. Access global inventory and connect with audiences around the world by extending the reach and frequency of your campaigns.
Learn more
Visit our blog to learn more about programmatic DOOH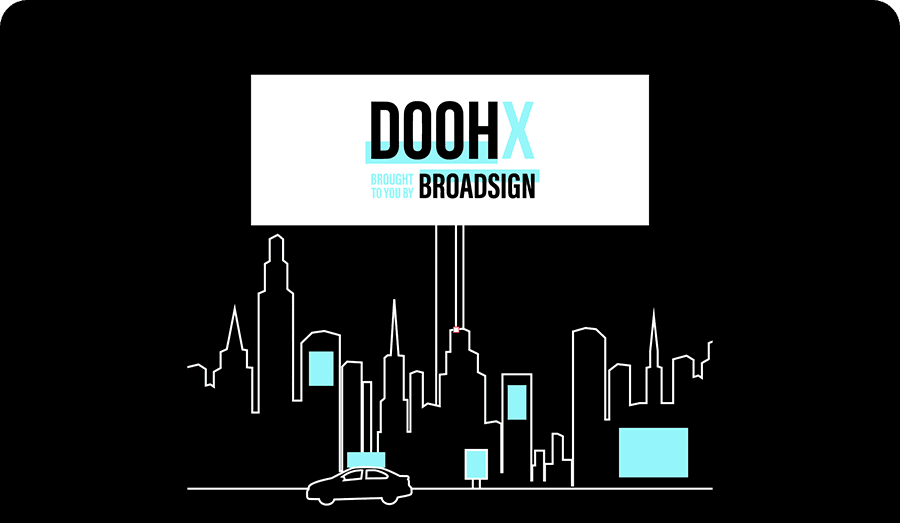 Learn with us!
Get certified in programmatic DOOH with doohx
Doohx is an industry-first independent learning platform dedicated to teaching brands and agencies everything they need to know about programmatic DOOH. From campaign types to audience measurement and success metrics, doohx courses will give you an in-depth look at programmatic DOOH and all its technology.
On-demand training from programmatic DOOH experts
A moderated community of learners
Certificate of completion upon the exam
Register with 15% off