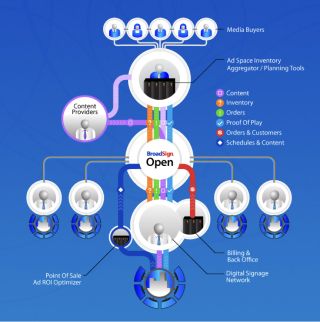 The (very) early years
In 2003, a small Montreal-based company decided to invest in a new area known as Digital Signage, which was taking off thanks to advancements in wireless connectivity and multi-screen playback capabilities, and the idea for Broadsign was born.
From there, Broadsign released the very first version of its CMS, which included the first automated campaign execution engine, an ad inventory system, and a proof of performance reporting system. The company was renamed 'BroadSign,' and the team moved into a proper office in Montreal's Beaver Hall.
Broadsign continued to embark on its digital signage journey, all without realizing it was an OOH company.
After a few exciting years of building up its CMS, the company secured its first major client, AccentHealth (now Patient Point). With 18,000 screens and DVD players in doctor's offices across the US, AccentHealth needed help automating content delivery across its entire network, an exciting opportunity that helped propel Broadsign into the world of OOH.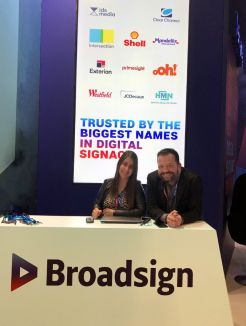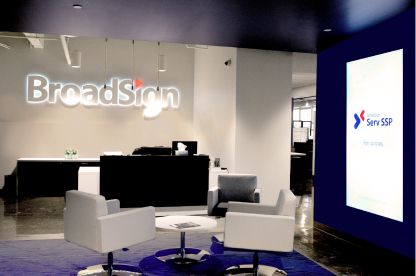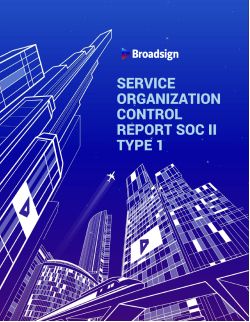 Lighting up the world
Burr Smith became a Broadsign investor in 2008, taking over the company's chairmanship and later becoming President & CEO in 2011. Like many other companies, the 2008 financial crisis marked a difficult yet pivotal time for Broadsign, and the company worked hard to restructure and navigate the challenging economic climate.
By its 10th anniversary, out-of-home industry leaders like JCDecaux and Exterion Media started to notice the work Broadsign was doing and the opportunity to scale their digital out-of-home operations. Winning them as clients helped advance Broadsign's product by adding features that made it more OOH-friendly.
2017 was a big year for the company. Along with signing Intersection as another significant client, Broadsign celebrated reaching 100,000 subscriptions and achieving its Soc2 Type 1 Certification (and is now SOC 2® Type 2 certified). That same year, the company moved into its new office in downtown Montreal and began to expand its management team. This marked the introduction of Broadsign's new branding and identity, celebrating its evolution to a full-stack OOH platform.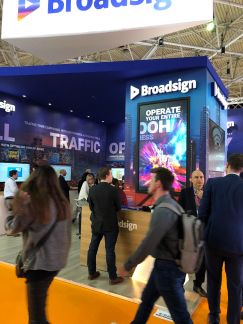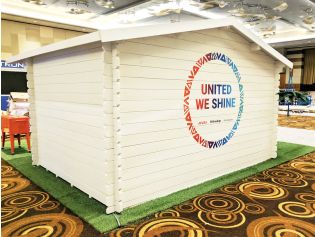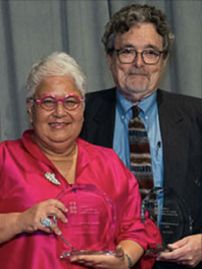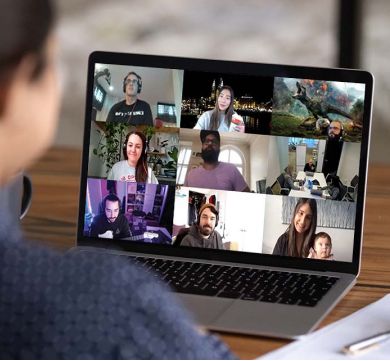 Industry growth & the pandemic years
Settled in the new space, Broadsign continued to grow with the launch of its new market-leading programmatic DOOH SSP, Broadsign Reach. Soon after its launch, Broadsign had integrated with 17 DSP partners and had started delivering campaigns in nine countries - a significant achievement for the burgeoning programmatic side of the industry.
In early 2019, Broadsign made big strides on behalf of the OOH industry by settling an ongoing patent infringement lawsuit filed by T-Rex Property AB relating to the use of remote control technology to display information on outdoor public screens. Led by Burr, Broadsign fought the case single-handedly, winning on behalf of its clients and the entire industry and leading to Burr being awarded the Outstanding Individual or Company Award at the 2019 Digital Signage Awards.
That Spring, the company acquired Ayuda Media Systems, enabling out-of-home media owners to manage, sell, and deliver all of their OOH advertising from one solution provider. 2023 also marks 20 years of software experience for Ayuda, which started as a static OOH software company in the early 2000s.
Simultaneously, Broadsign completed its second acquisition: Canadian DSP Campsite (now Broadsign Ads). Intending to extend programmatic DOOH worldwide, this exciting acquisition further automated the buying and selling of media inventory to make it easier for agencies and media buyers to find, plan, and book DOOH advertising campaigns.
Of course, 2020 brought a unique set of challenges for many, and the OOH industry was hit particularly hard with people confined to their homes. Broadsign pivoted to remote work quickly, with almost its entire client infrastructure hosted in the cloud. Employees relocated QA environments to their basements and spare bedrooms, and online summits became an important way of staying connected with customers, allowing the company to continue sharing news and product updates virtually.
In 2022, the World Out of Home Organization awarded its Leadership Award to Burr Smith and Charmaine Moldrich, former CEO of The Outdoor Media Association. The award recognized individuals who continually demonstrate leadership through a pioneering approach to OOH' while inspiring others, a well-deserved honour to Burr following the company's Covid-19 response.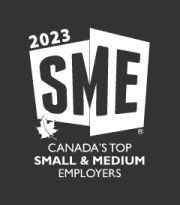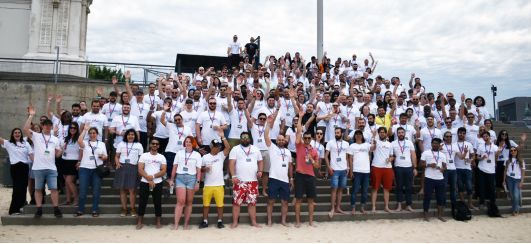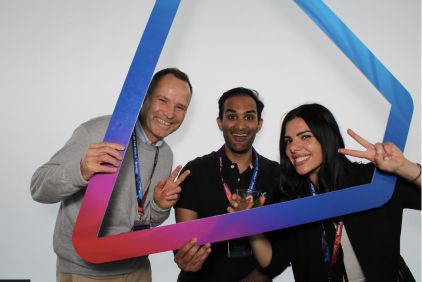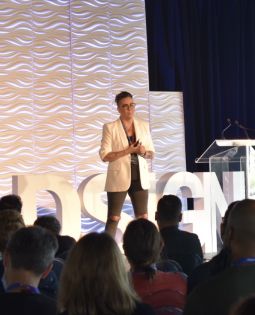 In 2023, Broadsign was also named one of Canada's Top Small & Medium Employers for the fourth year in a row, a testament to the company's commitment to creating a positive workplace culture while supporting employees' growth and development.
Broadsign celebrated its accomplishments with its first global employee summit, where all employees gathered in Montreal for four days of learning, connecting, team-building, and fun - all in a singular timezone (a first for the company)!
Here's to 20 years and many more to come!