Inventory Marketplace
Quick Service Restaurants
Boost top-of-mind awareness for your restaurants with DOOH ads that run during peak hours or as consumers move about their daily journey - day or night!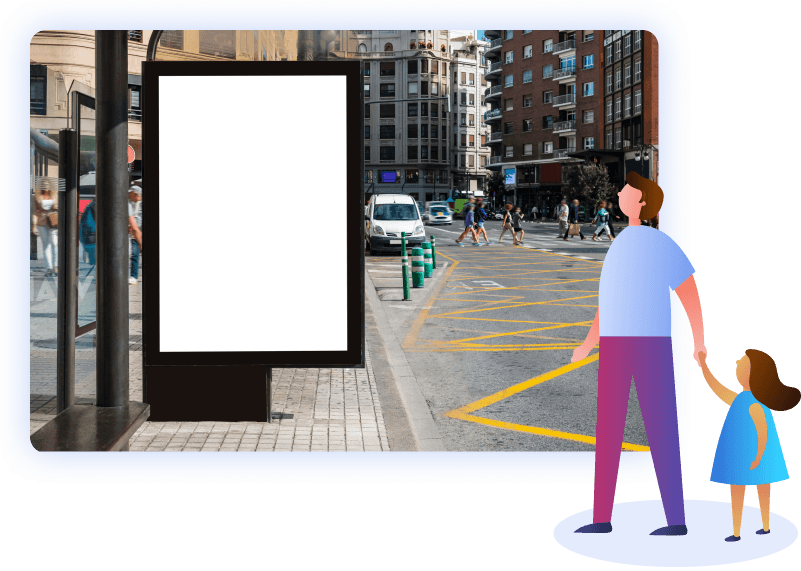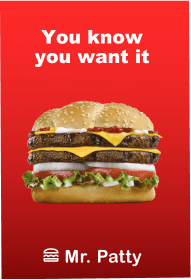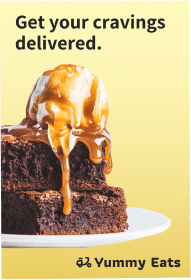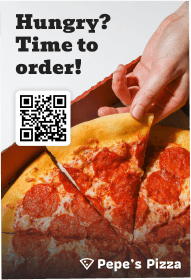 Explore our Quick Service Restaurants package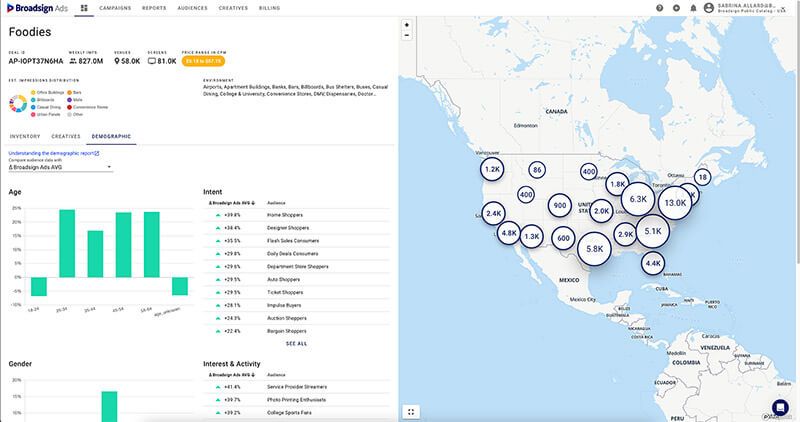 Audience Segment
Foodies
Points of Interest
Restaurants, Office towers, Business parks
Dayparts
Game day schedules
Lunch hour schedules
Venue Types
Audience: All screens that index against the intended audience
Place-based: Restaurants, bars and food courts
Outdoor: Billboard, urban panels and transit shelters within proximity to restaurants
Moments
Play relevant ads based on warm or cold weather conditions that strategically promote your menu items
Discover our "QSR" audience segments
No packages match what you're searching for. Please try different keywords.
Build your own custom package
Work with our marketplace team to build your personal custom package based on your advertising strategy and key campaign objectives.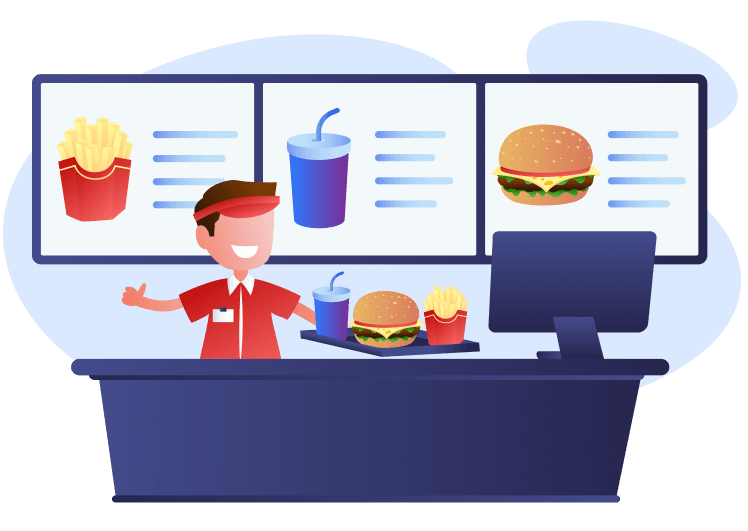 Reach fast-food consumers throughout their daily journey
Advertise special offers or limited time promotions to draw consumers into specific locations
Target specific audience segments like travellers or late-night diners with contextually relevant DOOH ads
Activate DOOH ads in highly-visible and high-traffic locations close to your restaurant to boost foot traffic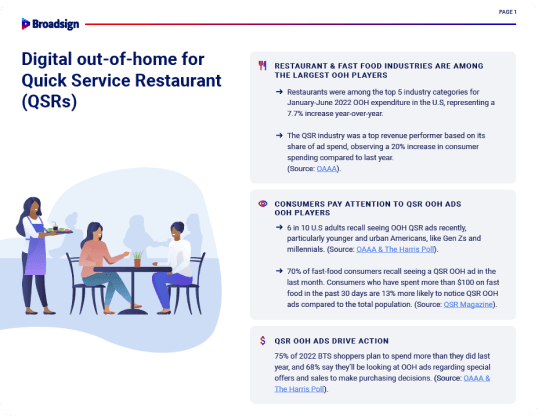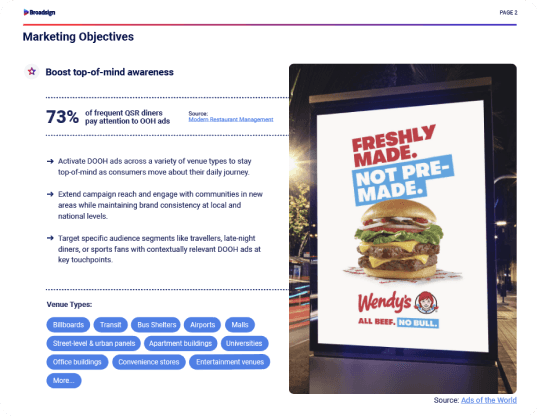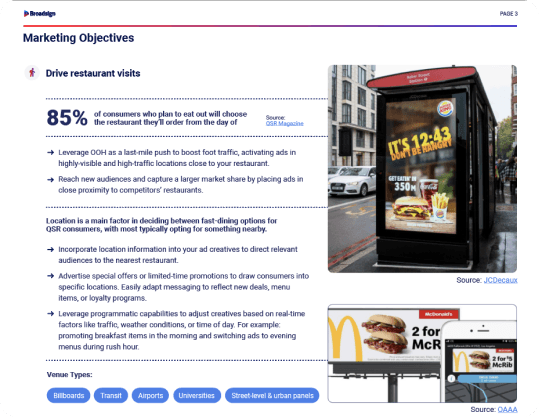 Drive restaurant visits with digital out-of-home
Browse our playbook for unique ways marketers can leverage out-of-home to drive brand awareness and lift sales.
Talk to a Broadsign media specialist today!