Inventory Marketplace
Travel & tourism
Boost awareness for destinations and local businesses with regional-specific content, delivering DOOH ads in areas with a high concentration of target audiences and adapting messaging based on screen location.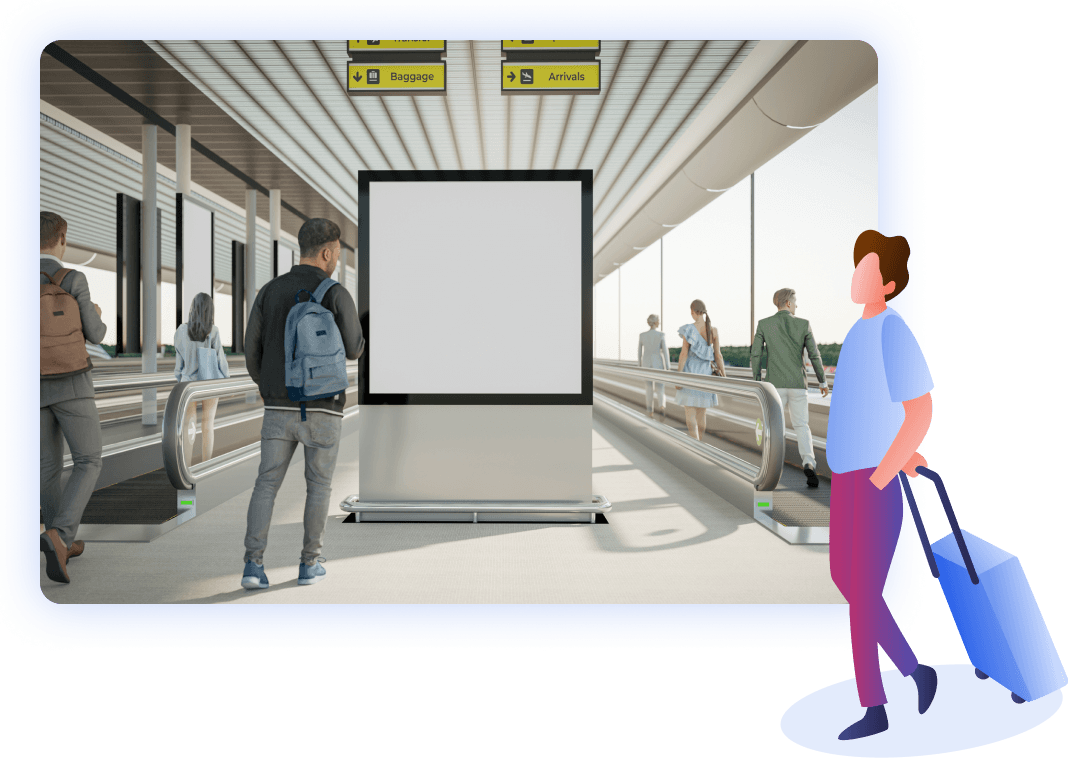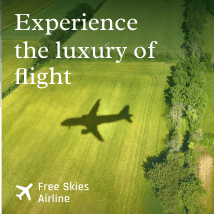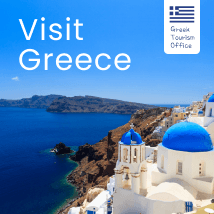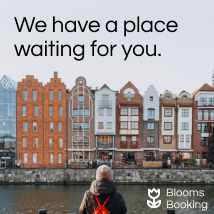 Explore our Travel & Tourism package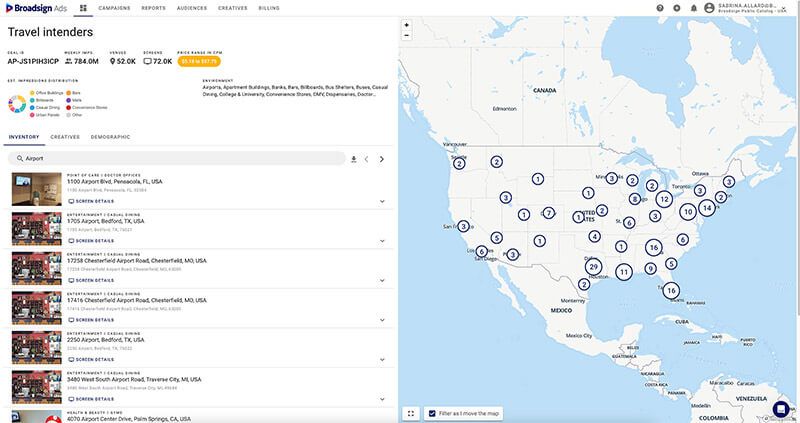 Audience Segment
Travel Intenders
Points of Interest
Airports, Premium lounges, Luxury retail stores
Dayparts
Commute to work
Work business hours
Venue Types
Audience: All screens that index against the intended audience
Place-based: Airports and airport lounges
Outdoor: In proximity and/or on cardinal path to airport
Moments
Play relevant ads based on financial and weather conditions, such as desirable destination weather, a convenient currency rate, or poor local weather.
Discover our "Travel & Tourism" audience segments
No packages match what you're searching for. Please try different keywords.
Build your own custom package
Work with our marketplace team to build your personal custom package based on your advertising strategy and key campaign objectives.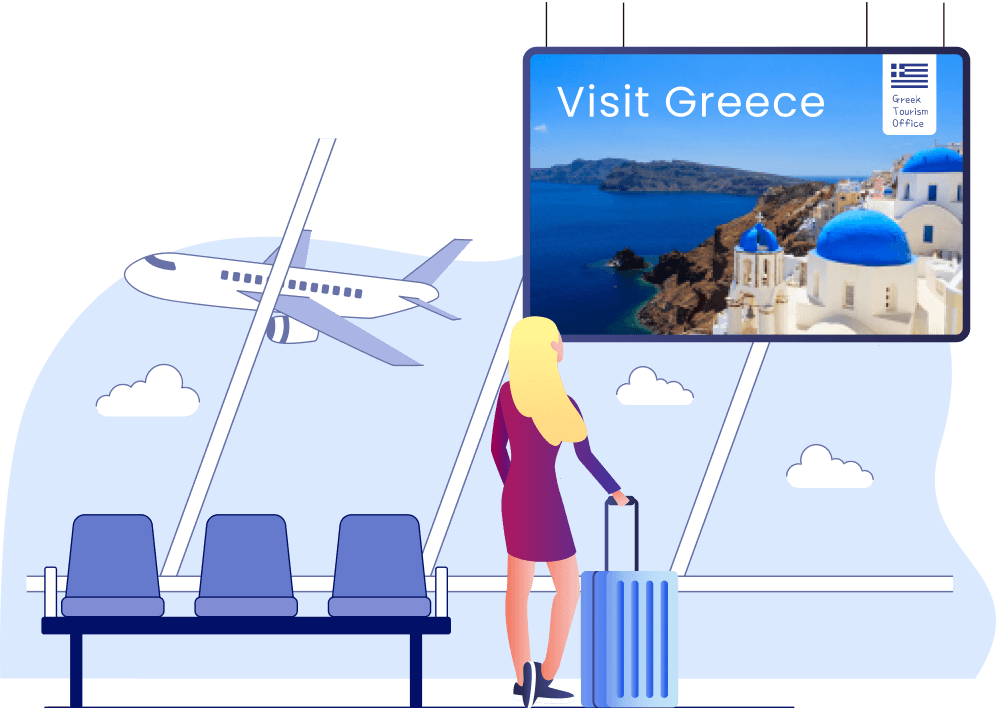 Drive brand awareness for airlines, hotels, destinations, and more!
Place DOOH ads in key locations where audiences are thinking about travel
Stay top-of-mind as consumers move from the awareness to the decision-making stage
Showcase seasonal promotions by customizing messaging based on certain times of the year, like winter break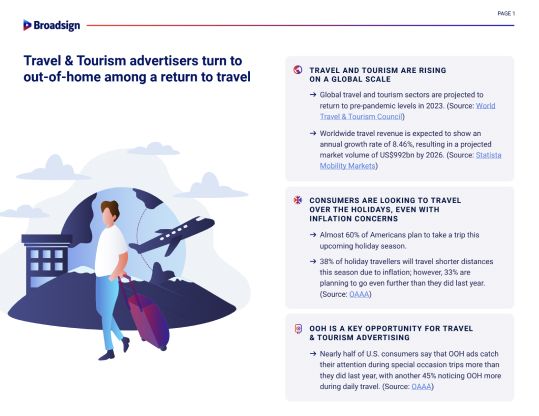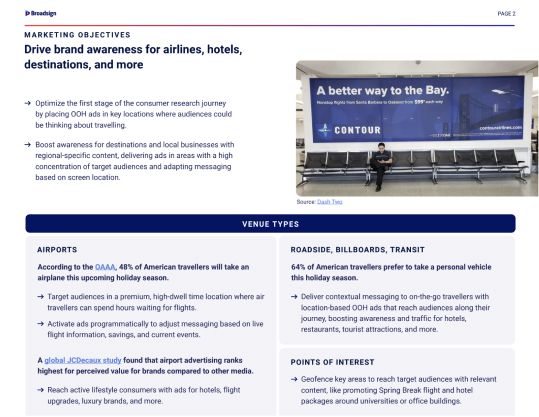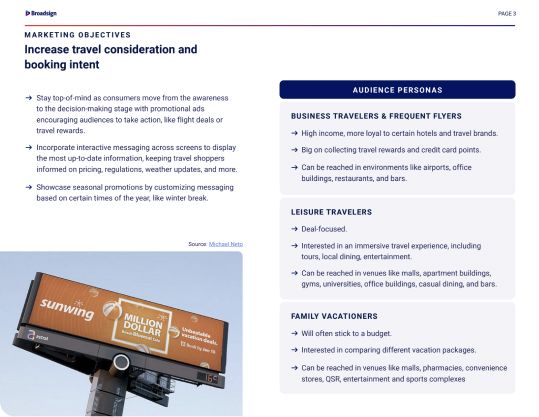 Travel and tourism are rising on a global scale
Browse our playbook for unique ways marketers can leverage out-of-home to drive brand awareness and lift sales.
Great Travel & Tourism Campaigns
How Samsonite's pDOOH campaign boosted brand KPIs by extending the reach of video ads
---
Geolocation
Major U.S. cities (New York City, Los Angeles, Seattle, Miami, Minneapolis, Austin)
---
Location Types
Office buildings, Malls, Convenience stores, Casual dining, Bars, Apartment buildings
---
Demographics
Late Gen Zs & younger millennials, conscious movers, flight and hotel shoppers
---
Strategy
DOOH ads ran alongside ads on online media channels like TikTok and YouTube
---
+14.5M
impressions
1016
venues
1292
screens
Talk to a Broadsign media specialist today!